(CNN) — US President Trump's recent speech in Riyadh exhorted Muslim nations to counter Iranian regional aspirations and "drive out the terrorists and extremists."
A NATO-style Islamic Military Counter Terrorism Coalition of 41 Sunni states, including all six members of the Gulf Cooperation Council (GCC), was initially announced by Saudi Arabia's deputy crown prince Mohammed Bin Salman in December 2015 — including Qatar.
A work in progress, the Trump administration's aim is to coordinate coalition members to help it function more effectively.
Yet in the aftermath of Trump's trip, Saudi Arabia, the UAE and Bahrain have severed ties with Qatar due to its alleged sponsorship of radical Islamist groups.
How this will effect the GCC — the powerful six state regional union of which all four nations are members — is not immediately clear.
What is certain, however, is that Tuesday's suicide bombings at Iran's parliament building and the Ayatollah Khomeini Mausoleum will be met by a sense of urgency within the Islamic coalition — and a need to coordinate in order to rapidly bolster its security and defenses.
Despite ISIS's media wing, Amaq, claiming responsibility for the attack and threatening Iran and GCC States alike, Iran may also use the attack as an opportunity to raise tensions with GCC States.
Counter-terrorism strategy
The US seeks increased levels of cooperation with Saudi Arabia on counter-terrorism and counter-radicalization, and President Trump's itinerary in Saudi Arabia reflected this, as he attended the opening of the Global Center for Combating Extremist Ideology.
This, however, is part of an ongoing Saudi-led effort to counter terrorism.
Saudi Arabia's Ministry of Defense initiated an attempt to counter Islamist terrorism and its ideological roots by establishing the Ideological Warfare Center (IWC) in December 2015.
Muslim nations form coalition to fight terror, call Islamic extremism 'disease'. The IWC communicates with the Digital Extremism Observatory, established in 2005 under the supervision of Mohammed Bin Salman, with the aim of monitoring and ultimately combating digital extremism.
According to Salman Al Ansari, President of the Saudi American Public Relations Affairs Committee (SAPRAC), an organization aiming to strengthen Saudi-US relations, the IWC seeks to coordinate the effort of the Islamic coalition's member states to counter terrorism.
The IWC's initiatives include a range of counter terrorism strategies: the exchange of intelligence and databases of terrorist organizations among coalition members, media initiatives to communicate counter-radicalization messaging, and the coordination of military support according to each states' capabilities to confront terrorism that threatens the member states.
The US, UK, Australia, Germany, France, Canada and Italy support the coordination of these member states, and would potentially benefit from these efforts, receiving increased intelligence and support in countering home-grown or imported terrorism and radicalization.
The IWC also seeks to coordinate with international government departments, including the US State Department and the African Union Mission for Somalia, and international agencies like the Organization for Security and Co-operation in Europe (OSCE), NATO and Interpol.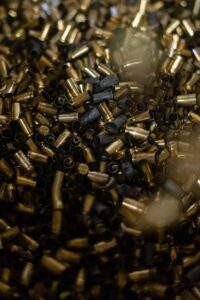 It aims to create regulatory guidelines for governmental agencies across the Islamic coalition on how to drain financial funding of terrorism — working with several respected worldwide anti-money laundering organizations — and work closely with counter-radicalization/terrorism organizations such as the Global Counterterrorism Forum and the Counter-Extremism Project.
In the sphere of cyber security, this Islamic coalition would work closely with NATO's Cooperative Cyber Defense Center for Excellence (CCDCOE) as well as the Forum for Incident Response and Security Teams (FIRST) to heighten levels of cooperation and coordination to prevent cyber-security attacks and rapidly respond in the event of a cyber-attack.
Coordinating with the coalition would grant Western agencies increased intelligence on potential terrorist attacks.
Consistency
This, however, is all undermined by a European Parliament report accusing Saudi Arabia of spending $10 billion to promote Salafism via charities connected to Al Qaeda across the West. Salafism — also referred to as Wahhabism — believes in a literalistic reading of the Koran that rejects rationalist interpretations that can engage modernity. This leads to an embracing of fundamentalist ideologies that support terrorism, posing a security threat to both GCC and Western states.
Similarly, Germany's BfV domestic intelligence agency and Federal Intelligence Service (BND) accused Saudi Arabia — along with Qatar and Kuwait — of funding mosques, religious educational institutions, radical preachers to disseminate Salafism via the Saudi Muslim World League.
But rather than acknowledge the existence of Salafism or Wahhabism, the Director of the IWC, Dr Mohammed Al Eissa, asserts that the IWC considers "Islam to be embracing, loving and all inclusive."
"The type of Islam that the center seeks to counter is a doctrine that goes beyond logic leading to extremism, hatred and exclusion," he says.
The US must monitor Saudi Arabia's consistency in promoting a moderate form of Islam and pressure Qatar to cease its sponsorship of radical Islamist groups.
Iran's Revolutionary Guards blame Saudis for Tehran attacks. This will enable Qatar to re-establish ties with other GCC States to promote counter-terrorism and counter-radicalization initiatives internationally. To prevent future attacks it is essential to have the support of all the Gulf States working towards counter-terrorism and counter-radicalization.
This can only happen effectively if they are united in their commitment and promote non-literalistic readings of the Koran internationally, with the US, UK, Australia, Germany, France, Canada, and Italy coordinating their activities.
The Trump administration's reorientation towards Saudi Arabia is a golden opportunity to leverage Mohammed Bin Salman's domestic reform agenda, and promote Saudi-led counter-radicalization initiatives internationally that could prevent attacks as seen in London and Manchester.
Article published on cnn.com