(National Interest) – The United States' hands-off approach towards Iran is directly contributing to the Iranian regime's belief that it will not suffer any consequences for violating U.S. sanctions and advancing its destabilizing regional strategy.
At Vienna, the Biden administration is attempting to silo nuclear negotiations with Iran from escalating tensions between Iran and U.S. allies. To this end, the United States is treating the security concerns of its allies—Israel, UAE and Saudi Arabia as a separate parallel sphere from Iran's nuclear ambitions and terrorist sponsorship. This has led the Biden administration to omit Iran from the State Department's Annual Human Rights Report in March that listed the world's human-rights violators. Similarly, the Biden administration has refrained from mentioning Iran's involvement in the recent conflict between Israel and Hamas. Thus, the Biden administration is repeating the Obama administration's approach towards the JCPOA that sought to compartmentalize Iran's nuclear program from its sponsorship of regional instability. This appeasement towards Iran serves to embolden its strategy of regional destabilization while undermining the security of U.S. regional allies.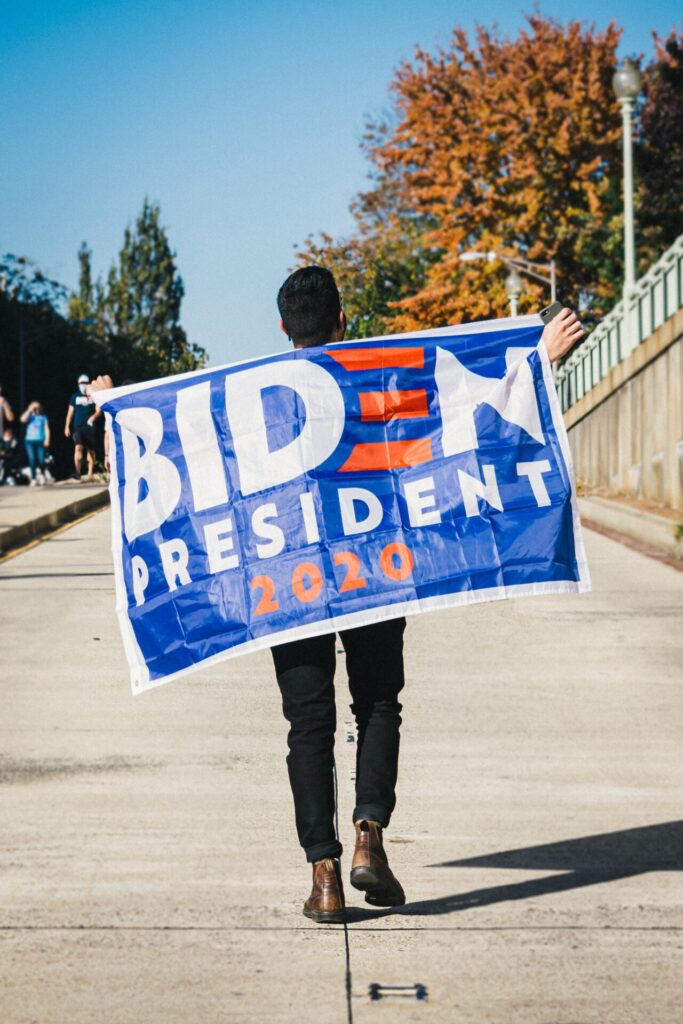 The Office for the Director of National Intelligence's Annual Threat Assessment that was published on April 9, 2021, asserts that government officials  "expect that Iran will take risks that could escalate tensions and threaten U.S. and allied interests in the coming year."  Iran's maximalist strategy to heighten regional instability aims to leverage the United States to lift Iranian sanctions at the Vienna nuclear talks as a prerequisite for Tehran to resume compliance with the 2015 Joint Comprehensive Plan of Action (JCPOA).
This strategy has encouraged the Iranian regime to confront U.S. regional allies as was witnessed in the recent conflagration between Israel and Hamas.
Iran provides Hamas with the blueprint and technical capability for Hamas to manufacture rockets. Iranian military leaders recently praised Hamas's strikes on Israel and pledged to continue arming and funding Hamas in its bid to destroy the Jewish state. To this end, Iran transfers finances, technological know-how to produce weapons to Hamas and Islamic Jihad. On May 15, 2021, Islamic Revolutionary Guard Corps Commander Maj. Gen. Esmail Ghaani contacted Qatar-based Hamas leader Ismail Haniyeh and Islamic Jihad leader Ziyad al-Nakhalah. Ghaani expressed Iran's support for Palestinian "resistance". Similarly, Nasir al-Shammari, deputy leader of Hezbollah al-Nujaba in Iraq offered a willingness to transfer weapons to Hamas and participate in the fighting against Israel. Both Hamas's Qassam Brigades and Islamic Jihad have noted the use of Iranian ordnance, including the Kornet ATGMs, Sejjil and Badr-3 missiles, in their bombardments of Israeli towns. Islamic Jihad leader Ziad al-Nakhala told the pro-Iran al-Mayadeen channel on Dec. 1, 2020, "All the conventional weapons reached Gaza via al-Hajj Qassem Soleimani, Hezbollah and Syria, and the entire resistance axis played a part in transporting them . . . There are training camps in Syria where our brothers in Hamas received special training to produce the rockets."
Iranian defense minister Brig. Gen. Amir Hatami said Iran's support for Hamas's missile arsenal has created a "nightmare for the Zionists." Thus, in the aftermath of the cessation of the recent conflict between Hamas and Israel, Fathi Hamad, a member of Hamas's politburo, declared, "With the end of the Israeli regime's latest aggression, the Palestinian resistance has resumed the process of rocket production."
Read Full Article: National Interest
Barak Seener is the CEO of Strategic Intelligentia and a former Middle East Fellow at the Royal United Services Institute (RUSI). He is on Twitter at @BarakSeener.